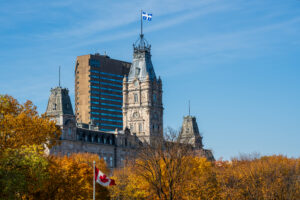 Quebec Immigration (MIFI) will soon organize overseas selection missions for Quebec Immigrant Investor Program (QIIP) applicants. These missions are aimed at finishing the backlog of QIIP applications.
More specifically, missions would take place in Hong Kong and Abu Dhabi according to the following schedule:
Hong Kong: two missions of two officers per mission, with immigration interviews scheduled between April 18 and July 18, 2023 and to be held at the Consulate General of Canada (Berkshire House site), for applicants from Asia-Pacific countries (China, Vietnam, South Korea…).
Abu Dhabi: a mission of three officers, with interviews scheduled between May 9 and June 20, 2023 and which will take place in meeting rooms of a business hotel (address to be confirmed), for applicants from the Middle East (Iran, Jordan, Egypt…) and the Indian Subcontinent (India, Pakistan, Bangladesh).
If you have any questions, please send them to us at info@jthlawyers.com.
Begin your application now!
Free consultation to understand your needs and provide result-oriented tailor-made immigration solutions. Complete our free assessment and we will review your eligibility for your desired programs! Simply fill out the form and we will be in touch with you within a business days in order to advise you of the following steps.