JTH Lawyers is a top 25 global law firm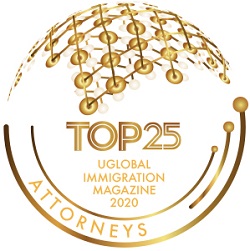 JTH lawyers Inc. is a specialized immigration law firm assisting Business Investors and entrepreneurs around the world in obtaining Permanent Residence and second citizenship in other countries. At JTH, we provide legal assistance to high net worth individuals who want to immigrate to Canada, the United States, Europe, Caribbean or other countries, particularly through the Quebec Immigrant Investor Program (QIIP), Canada Start-Up Visa, US EB-5, Permanent Residency, Citizenship by Investment Program in European or the Caribbean countries. JTH Lawyers was nominated as a top 25 global leader by UGlobal Immigration for our specialty in residency and citizenship by investment programs worldwide.
Let us assist you in effectively navigating the complex and often changing laws of working, immigrating, investing, or studying in Canada, the United States, and many other countries.
Begin your application now!
Free consultation to understand your needs and provide result-oriented tailor-made immigration solutions. Complete our free assessment and we will review your eligibility for your desired programs! Simply fill out the form and we will be in touch with you within a business days in order to advise you of the following steps.
PERMANENT RESIDENCY PROGRAMMES
&
CITIZENSHIP BY INVESTMENT PROGRAMMES
PERMANENT RESIDENCY
Residency by investment refers to the privilege to live permanently in a nation in exchange for a financial investment; Permanent residence refers to a person's legal resident status in a nation or territory where he or she is not a citizen but has the right to live indefinitely. This is generally for a long time; a permanent resident is someone who has this legal status.
CITIZENSHIP
Citizenship by investment is the most efficient approach to get a second passport in exchange for a substantial financial commitment. Citizenship is a legal status conferred on a person by the laws of the country to which they belong. Each state is allowed to decide under what circumstances it will recognize people as citizens and under what circumstances that status would be revoked.