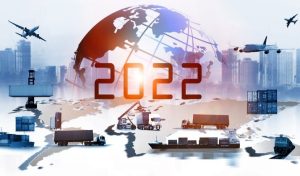 By Salman Siddiqui
The global RCBI industry is one of those industries that not only survived but also thrived during the pandemic following innovations with new technologies and products tailored to the needs of HNWIs, digital nomads and global citizens.
Many RCBI industry professionals are hopeful about the future, especially in terms of revenue and growth in the post pandemic world…
CANADA REMAINS ATTRACTIVE TO INVESTORS
It looks like the demand for permanent residency in Canada will continue to be strong for HNWIs in 2022, said Canadian immigration lawyer Julien Tétrault, president at JTH Lawyers Inc.
"As we have to assume COVID restrictions would be there for a long while, and as we have to assume there will still be on and off restrictions for foreign travelers, getting PR is by far the best solution for easy and unlimited access to Canada so we will continue to assist our clients, one family at a time, in their process towards getting PR in Canada," he added.
The long processing times for residency applications have launched a new trend.
"Processing times to get PR will continue to be a challenge, however on the bright side the possibility to come and wait for one's PR in Canada should be the new trend," Tétrault said.
For more information related to the global RCBI industry, please read the Uglobal Immigration Magazine full article here…
Begin your application now!
Free consultation to understand your needs and provide result-oriented tailor-made immigration solutions. Complete our free assessment and we will review your eligibility for your desired programs! Simply fill out the form and we will be in touch with you within a business days in order to advise you of the following steps.