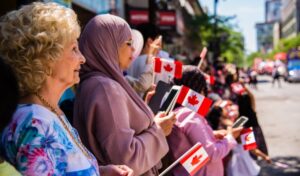 Last year, Canada saw the biggest influx of immigrants to the country, reaching 405,000 newcomers, Immigration Minister Sean Fraser announced.
The Canadian government, anticipating potential labor shortages and economic downturns, is doubling down with its plan to attract even more immigrants in the future, targeting a whopping figure of 1.5 million newcomers between 2023 and 2025, dwarfing the number of immigrants over the five years between 2016 and 2021, which stood at a total of 1.3 million.
"Apart from Canada, I am not aware of any other country in the world actively seeking new immigrants [at these levels]," says Julien Tétrault, president of Quebec-based JTH Lawyers Inc. to Uglobal.
"It's great news especially for investors seeking Permanent Residency, and the targets for the Start-Up Visa category [and other residency-by-investment categories] are more than doubling."
For more details, please click the link below:
https://www.uglobal.com/en/immigration/posts/canada-targets-record-immigration-levels-until-2025/
By Moustafa Daly – Uglobal Immigration Magazine
Begin your application now!
Free consultation to understand your needs and provide result-oriented tailor-made immigration solutions. Complete our free assessment and we will review your eligibility for your desired programs! Simply fill out the form and we will be in touch with you within a business days in order to advise you of the following steps.