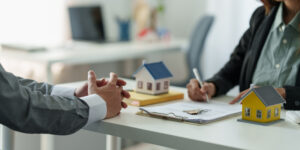 Starting from January 1st 2023, until December 31st 2024, non-Canadians will be banned from buying residential properties across Canada, through the Prohibition on the Purchase of Residential Property by Non-Canadians Act. This Act prohibits non-citizens and non-permanent residents from purchasing homes in Canada for two years, with a few exceptions.
The prohibition will not apply to Canadian citizens, permanent residents of Canada, or companies incorporated in Canada that are controlled by Canadians.
As the ruling Canadian Liberal Party outlines[1] :
We will temporarily ban new foreign ownership in Canadian housing to ensure Canadians have more access to purchasing homes. As a temporary measure to help stabilize the housing market coming out of COVID-19, we will ban foreign money from purchasing a non-recreational, residential property in Canada for the next two years, unless this purchase is confirmed to be for future employment or immigration in the next two years. This will also allow us to work with provinces and municipalities to develop a framework to better regulate the role of foreign buyers in the Canadian housing market so that this money does not deter housing from being available for and used by Canadians.
What this means for non-Canadian buyers will be facing an increasing number of barriers, which already included special taxes such as the 25% foreign investor tax in Ontario [2].
The 2-year ban is temporary, but we should expect the ban to be extended indefinitely.
If you are not Canadian and wish to invest in real estate in Canada, you should contact your real estate professional before considering any investment Or contact us at info@jthlawyers.com |  Tel: +1 (514) 397 0995 | WhatsApp: +855 (0) 98 6767 82 for more information about the investment program leading to Canadian permanent residence.

——————————————————————————————————————————————————————-
[1] https://liberal.ca/housing/curb-unproductive-foreign-ownership/
[2] https://www.cbc.ca/news/canada/toronto/ontario-homebuyer-tax-1.6628671#:~:text=Ontario%20has%20announced%20it%20is,seeks%20to%20discourage%20foreign%20speculation
Begin your application now!
Free consultation to understand your needs and provide result-oriented tailor-made immigration solutions. Complete our free assessment and we will review your eligibility for your desired programs! Simply fill out the form and we will be in touch with you within a business days in order to advise you of the following steps.